What most people view as acne scars are not true scars at all, but pigmented spots that appear after pimples have healed. These marks are known as postinflammatory hyperpigmentation (PIH). They often start out pink, later becoming brown. Left untreated, they can take months or even years to gradually fade away. The darker your skin tone, the more melanin your body naturally produces and the more likely you are to form PIH following a cleared blemish. PIH can be as emotionally crippling as acne, and unfortunately can last longer.
The good news for anyone whose skin tends to form these dark spots is that it's possible to prevent and treat them with excellent results. The first order of business is to treat your acne-prone skin daily to help prevent breakouts. By stopping breakouts while they are forming inside a pore and before they have a chance to surface, you will help stop brown discolorations from appearing. Once present, these marks can be lightened with prescription or OTC medications or procedures such as laser, microdermabrasion or chemical peels.
You can also get excellent results at home. Proactiv+ Complexion Perfecting Hydrator contains natural skin brighteners such as kojic acid, licorice extract, bearberry and sophora root to help fade the appearance of post-acne marks. Proactiv+ Mark Correcting Pads with glycolic and salicylic acid to promote a more even tone and texture.
Sun exposure triggers the production of melanin pigmentation, so it's crucial to protect your skin from the sun. A noncomedogenic (non pore-clogging) sunscreen such as Proactiv+ Oil Free Moisture Broad Spectrum SPF 15 and Daily Protection Sunscreen Broad Spectrum SPF 30 is a must for anyone who wants to attain an even-toned complexion.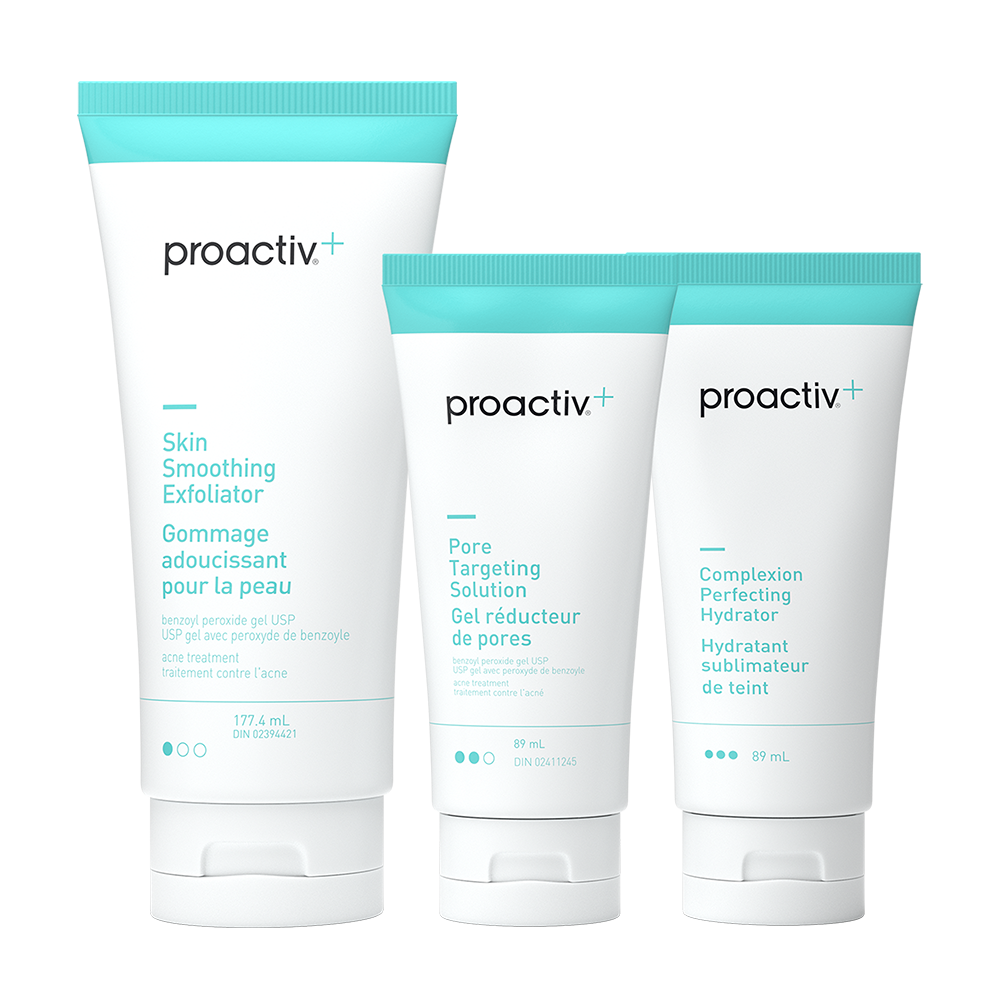 Sets starting as low as C$39.95
Achieve your best results with a variety of Proactiv® options.