Treat Your Acne Breakouts Effectively: The Proactiv+ Way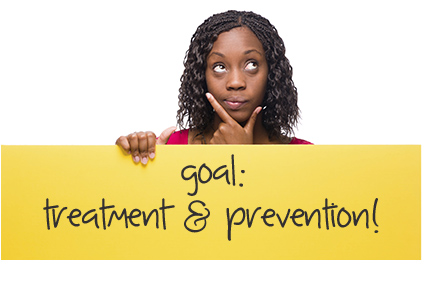 When it comes to skin, the number one question is how to get rid of acne. Perhaps you've tried home remedies like raw garlic, lemon juice, egg whites, rubbing alcohol or even toothpaste on your pimples. We don't recommend any of these. Or maybe you've sampled basketfuls of products from the drugstore. Some work, some irritate, and others lack the active ingredients necessary to control your breakouts.
To effectively treat acne you have to unplug pores, kill the acne-causing bacteria and reduce swelling. You can't do one without the other two and expect results. And there's no one single medicine that can do it all. Proactiv+ combines effectively formulated, high quality ingredients within an easy-to-use system to help stop the acne process that can be surreptitiously occurring in any one of the 10,000 pores on your face.
The ultimate goal---and promise – of Proactiv+ is to both treat and help prevent acne blemishes. Proactiv+ combines three FDA-approved OTC (over-the-counter) medicines to address the acne process that takes place inside skin pores. Salicylic acid loosens dead skin cells. Benzoyl peroxide kills the p. acnes bacteria living on the surface of the skin and down deep inside pores. And sulfur reduces the swelling and redness surrounding the pores. Together they can stop pimples before you ever see them on your skin.
Along with acne, you may experience other skin issues like post-breakout dark marks, dryness, and uneven skin tone. Proactiv+ contains skin care ingredients like hyaluronic acid, omegas, and kojic acid to help hydrate and restore a radiant complexion.
"Proactive" means to take control. Take control of your acne and take control of your life. Give yourself the clear skin you deserve and the beautiful complexion you desire. It's the Proactiv+ promise and we guarantee results or your money back.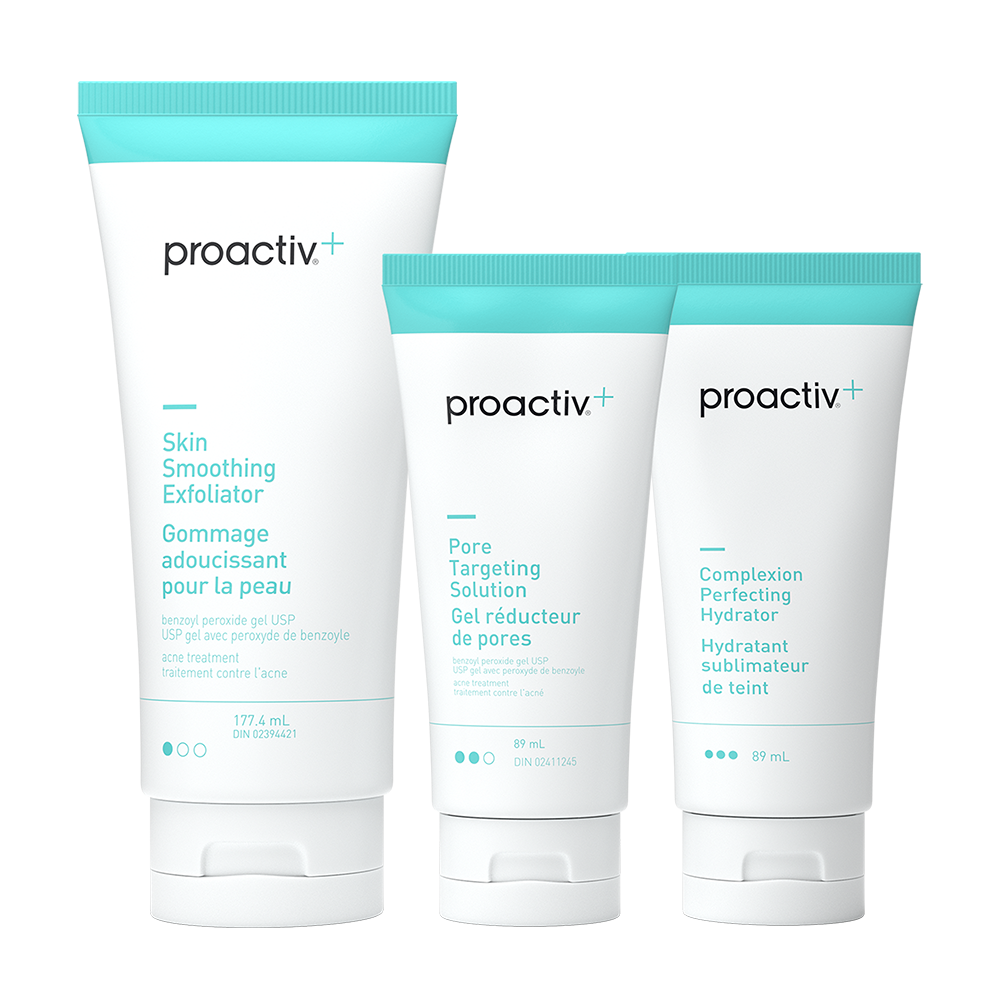 Sets starting as low as C$39.95
Achieve your best results with a variety of Proactiv® options.